I can't connect my Instagram account
Make sure Two-Factor Authentication is disabled on your Instagram account

Two-Factor Authentification needs to be disabled in order to connect your Instagram account and automate activity.

To disable Two-Factor Authentification:
Open instagram
Go to your Profile
Go to Settings
Scroll down to the Privacy and Security section
Tap on Two-Factor Authentication
Make sure it's off
Unusual Login Attempt verification

Some accounts might require an additional verification step. After you've entered your Username and Password, you might come accross this screen on Suparise.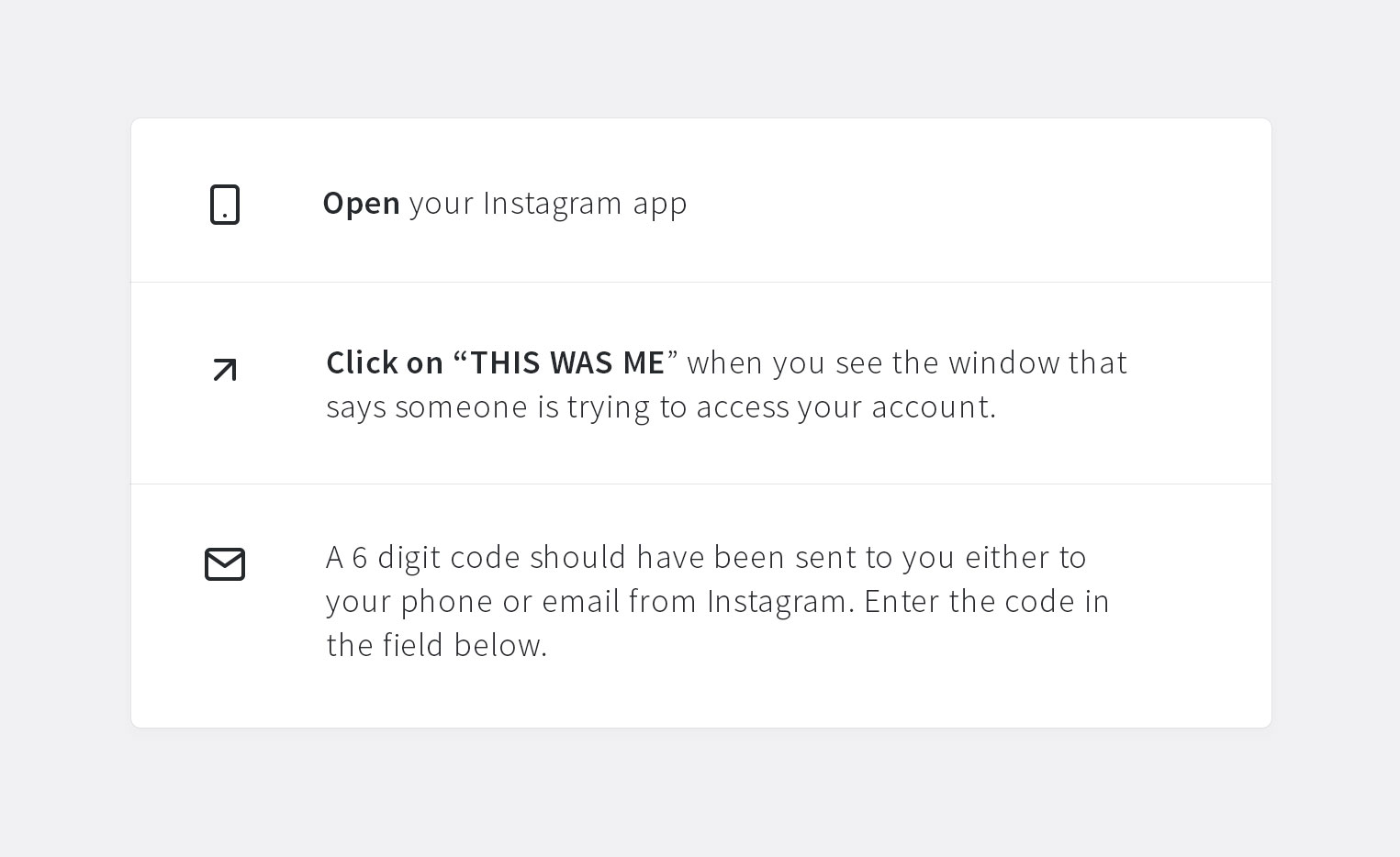 Follow these steps
Open Instagram
Tap on "This was me"
If Instagram sends you a 6-digit verification code, please copy-paste it into Suparise
If you still cannot connect, please contact us
Are you stuck on the Connect Instagram page?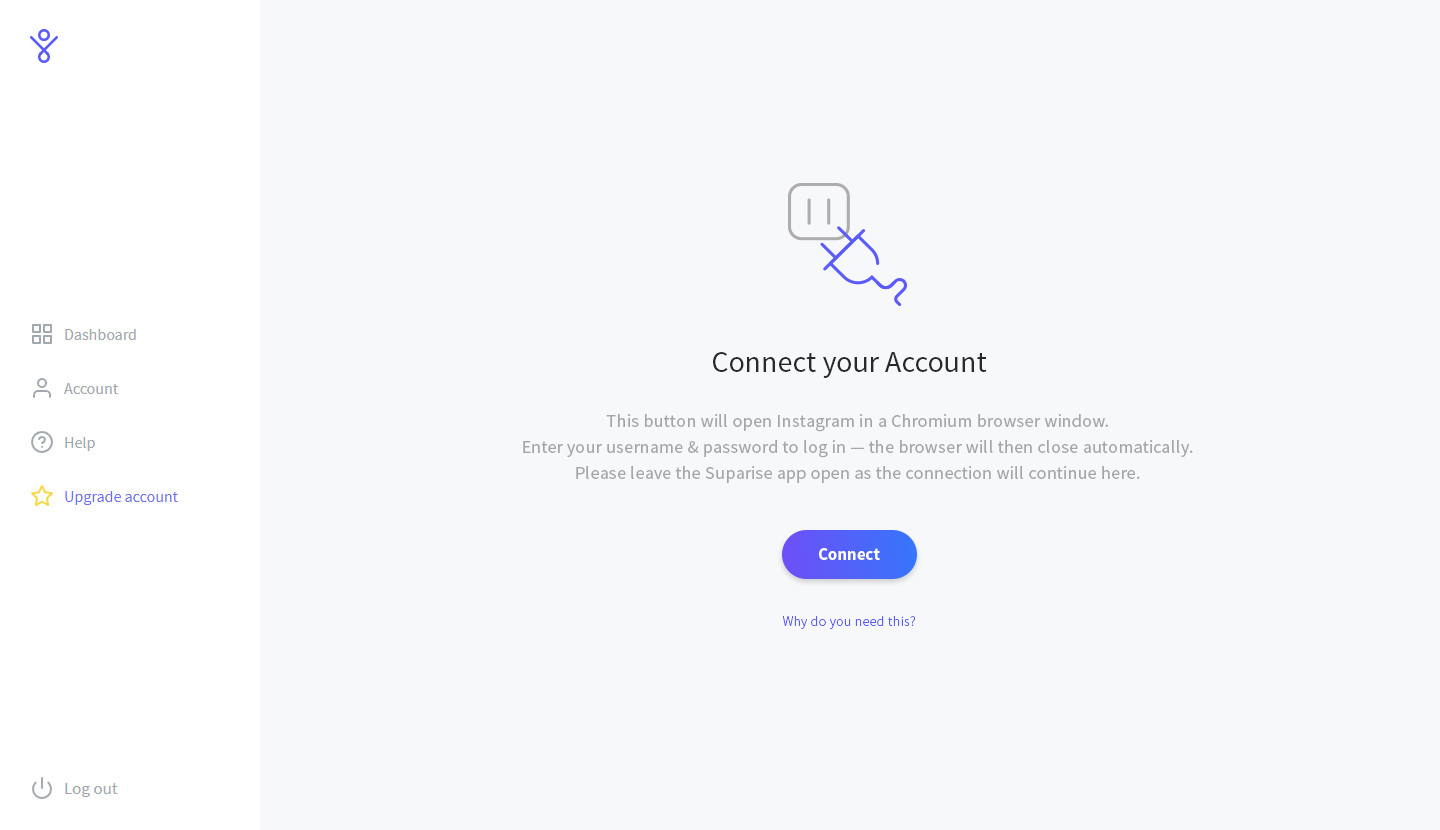 If you get the following error message: invalid_credentials, please verify your username and password.
If you still cannot connect or get the following error message: unexpected_error, please contact us