Getting started on Suparise is quick and simple.

The first step is signing up for a Suparise account on Suparise.com
Every signup starts with a 5-day free trial so that you can give it a shot and make up your mind before subscribing.

No credit card is required.


1. Create an account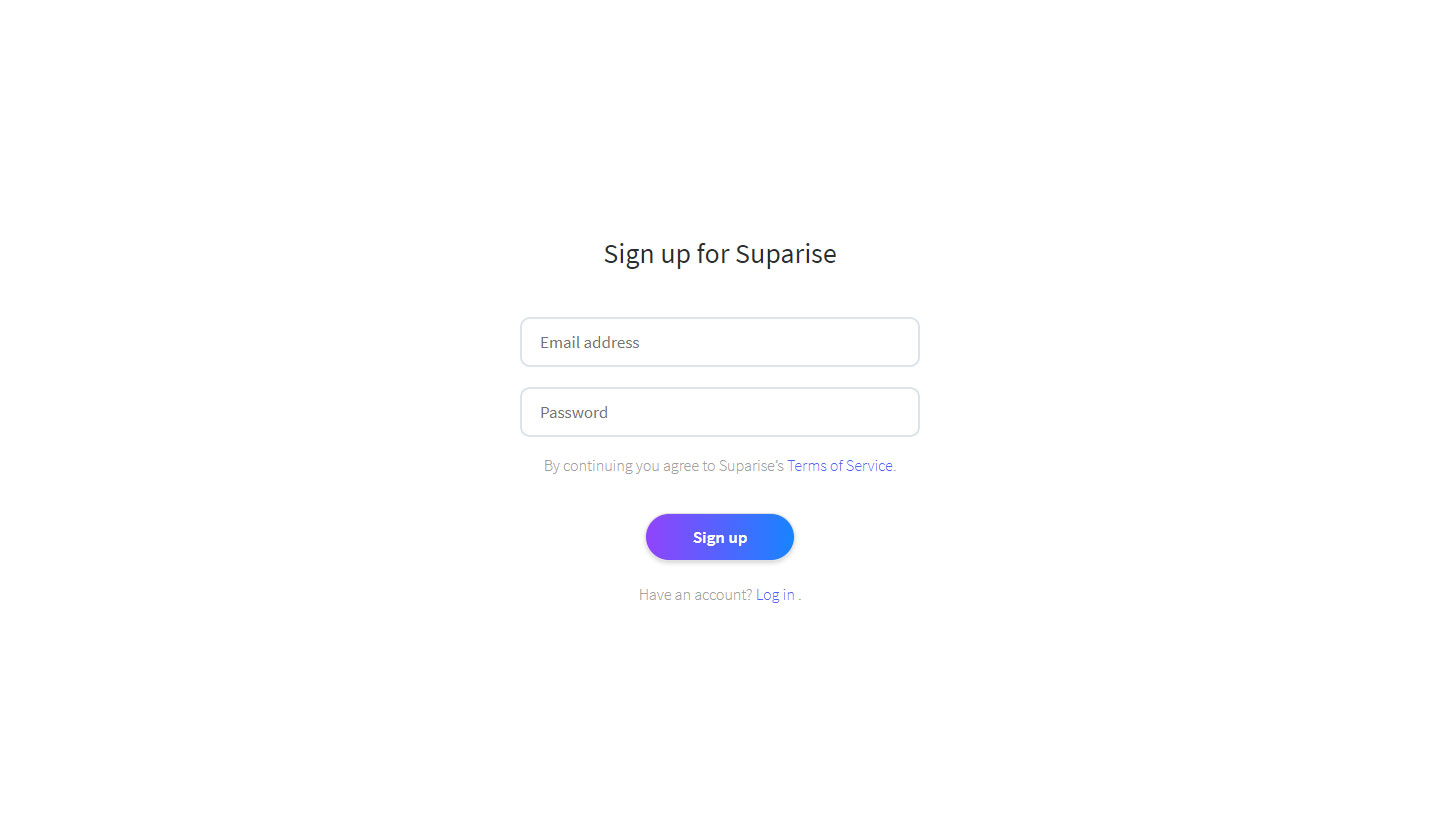 Enter your email address and password to create a new account.
Then you'll arrive on a page asking to Connect your Instagram


2. Connect your Instagram account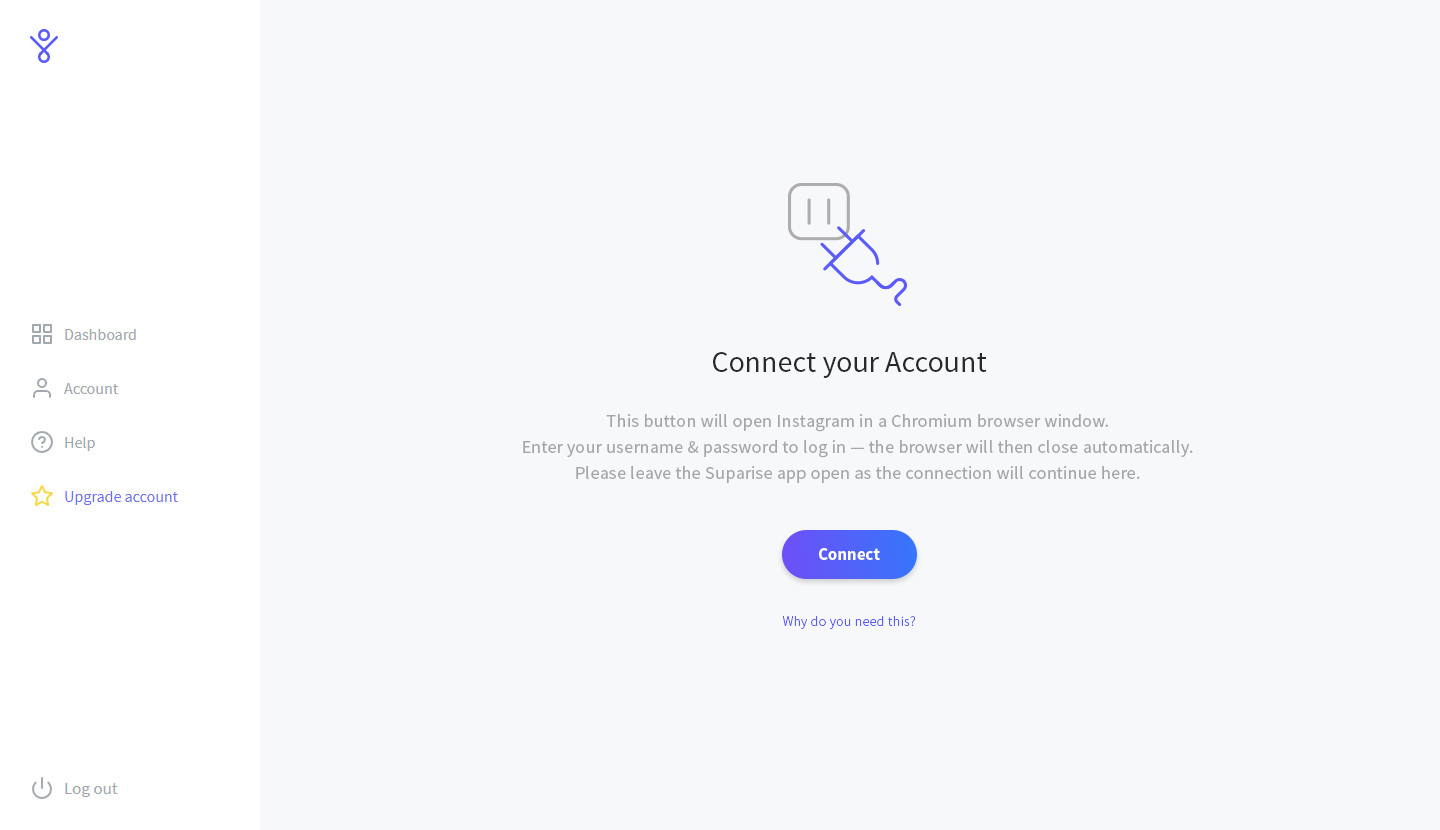 Enter your Instagram account username and password.
Suparise needs to connect to your account in order to automate activity. Suparise will behave like a human being using Instagram, liking posts, following people, unfollowing people..

You can learn more about how Suparise works here.
You might encounter difficulties at this stage according to your Instagram security settings. If so, please have a look at this article


3. Choose targeting and enable services

Your Suparise account is now created and connected to Instagram. You can now define your targeting and enable the services you need.

Need help with targeting?